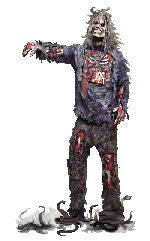 2010 Daytime Halloween Photos. Click on any image to see the full-size photo.
For details and links to the videos for the music and light show click here.
Photos of the initial setup of the graveyard are here.
And here are the "night pictures" - all lit up and ready to scare!
Starting at the street:
Working our way up; front row of the graveyard:
And "The Stage":
And up the path through the graveyard...
Some other characters hanging out in the graveyard: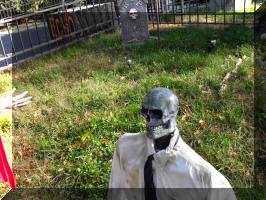 Belle - a new addition this year:
And onto the creepy porch
And your hosts: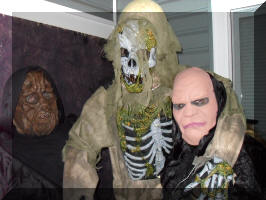 And out "TOT Count" on Halloween night: