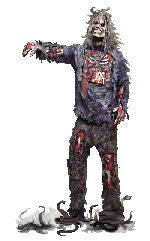 2011 Halloween Photos. Click on any image to see the full-size photo.
For details and links to the videos for the music and light show click here.
Photos of the initial setup of the graveyard are here.
Thunder and lightning shatter the night. Lightning flashes illuminate the foggy pathway. Enter - if you dare.
Some of the lines most of the evening:
And into the graveyard...
Through the back gate and into Colonel Mosby's territory... The Grey Ghost...
We escaped the Colonel...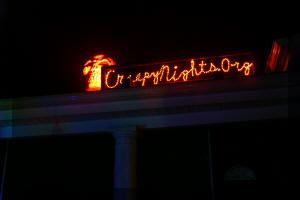 And now onto the haunted porch... Where zombie contractors run amok!
Will anyone make it out of the Creepy Carport?
Victim Count on 10/31 - though only about 2/3 of these made it all the way through: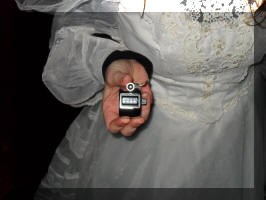 The Creepy Cast on 10/31: