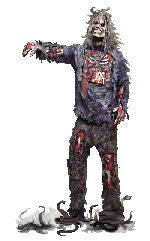 2007 Halloween stats:
Planning for Halloween 2007 began about the first week in November 2006. Despite the early start, many of the props and projects took MUCH longer than planned (isn't that always the way?) - and some didn't make their debut until Halloween night; despite the fact that we opened the weekend before.
Having a couple "run thrus" before the big night made a BIG difference. Despite all the new props, greatly improved lighting, and many other changes and enhancements, by the "big night" we were actually READY and *everything was working*! Instead of spending a large part of the evening running around checking on things and tweaking/fixing things, we were actually able to run the show and enjoy scaring people. The only things we DIDN'T get done in time were all the advertising we hoped to, and getting word out early enough to actually get some help! We had 3 helpers last year with just over 200 visitors. In 2007 including the pre-shows we had over 400 visitors! And significantly more food donations for the local (E.C.H.O. food bank) - 188 pounds of food goods.

Click here to see photos as we were setting up

Click here to watch a video of the walk-thru (wmv format;27Mb)
Click here for our official 2007 Haunt Video:

Hi-res version (wmv format; 195Mb)
or

You-Tube version
Here are some short (daytime) videos of the individual props from this year's haunt "in action":
Click on any image below to view the full-size picture
The "Well to Hell" in the tent: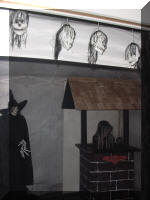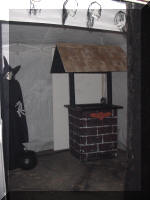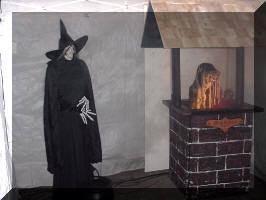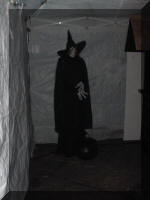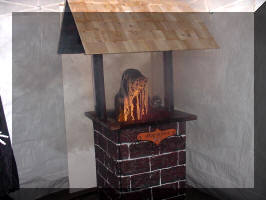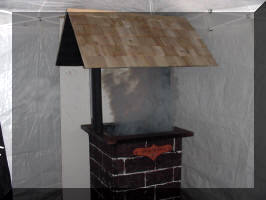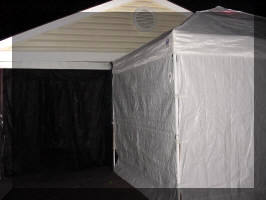 The "Torture Chamber" Porch:
The Graveyard:
The collection box for E.C.H.O.:
The collected food for E.C.H.O.:
Some of the dropped candy:
Civil War Area:
The Creepy Carport: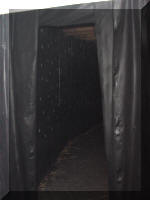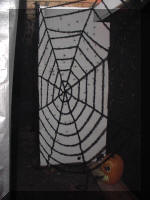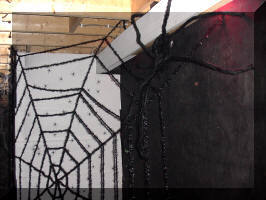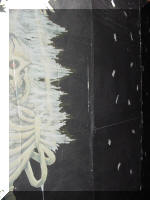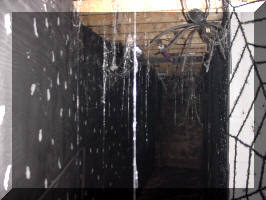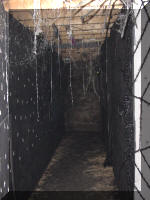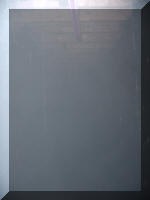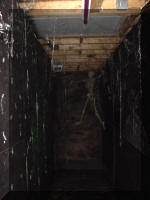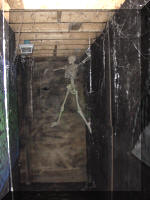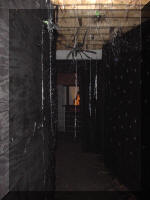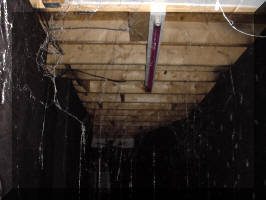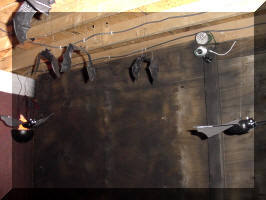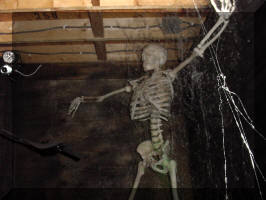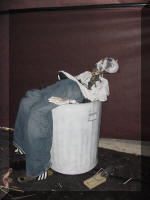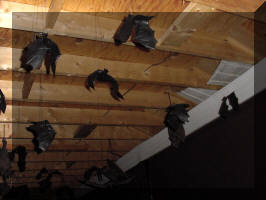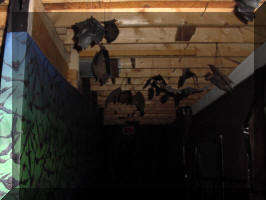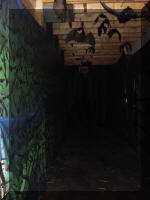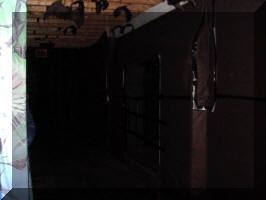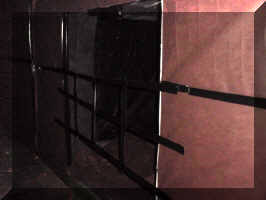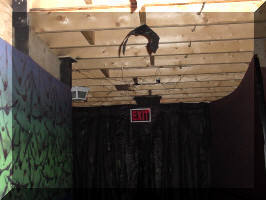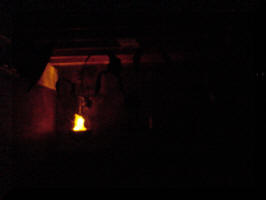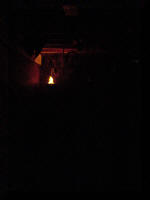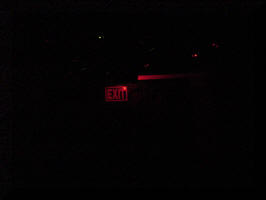 The Be-headed man in the shed: